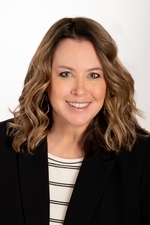 As a twenty-five year Abilene resident, I understand how incredible it is to call Abilene home. As a wife of an AISD school counselor and the mother of two sons that graduated from Abilene High and then went on to graduate from Hardin-Simmons University and Abilene Christian University, my roots run deep in this community. Whether you are a first-time home buyer or a home owner looking to upsize or downsize I would love to help you find your new home here in Abilene or the surrounding area.
I understand that the decision to sell your home or to buy a new home can be overwhelming and stressful. I am here to help my clients successfully navigate this process by keeping them updated and informed, providing them with quality service, and advocating for their needs and goals.
I care about my clients, am passionate about what I do, and I want to help you find a house that you can call HOME. 
Professional Memberships: Abilene Association of Realtors, Texas Association of Realtors, National Association of Realtors, Women's Council of Realtors 
"What a joy to have Shelley Childress of Stovall Realtors as my real estate agent! I was able to buy my dream house, and she made the process super simple. Shelley has a pleasant personality and is easy to work with. In every step of the way, she was thorough, professional, honest, and knowledgeable. Mrs. Childress gave me updates frequently and was willing to talk to me or meet me at my future home any time of the day or night. In addition, Shelley coordinated showings with my son since I lived over 2 hours away. She had a constant open communication with me no matter what time of day it was. Shelley was an efficient real estate agent and worked hard to save me money and get repairs done on the house. Shelley Childress is a prime example of a real estate agent that is passionate about her work!" - Debbie Goode
"We had the pleasure of working with Agent Shelley Childress at Berkshire Hathaway! She was so attentive to our every need! We would send an address, and she would quickly make an appointment for us to see the home. With Shelley's help, we were able to sell our home and purchase our new home..both closed within 30 days! Our sale closed on a Thursday, and our purchased closed Friday! She went above and beyond to work on finding us the house of our dreams! Highly recommend!" - Jennifer Hinds