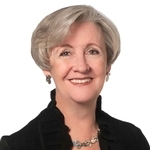 325-691-1410

325.338.1198 cell phone

KaySpiva@Yahoo.com
3382 S 27th St.
Abilene TX, 79605
Receive Email Alerts from Me
I have been in real estate business in Abilene since 1996 and for 9 years was the Broker/Owner of a residential real estate firm.
Designations: Broker Associate, CRS, GRI 
I have been an active member of the Abilene Board of REALTORS, serving in a variety of capacities including President of the Abilene Board in 2006. I have worked extensively with a group responsible for directing a Realtors leadership class for several boards/associations in the West Texas Region, and have also received the CR Pennington Award (Realtor of the Year) in 2008 from the Abilene Board of Realtors. 

Professional Memberships: Abilene Association of Realtors, Texas Association of Realtors, National Association of Realtors 
"Kay, I want to thank you for everything!!! You were so wonderful through all of this even with us being in Korea. Thank you thank you thank you!! You are amazing!" - Kalee S.
"I appreciate Kay Spiva's patience in help me selling my house after all the problems I had. She is the very best and I am lucky and forever grateful for all she did for me." - R.L.
"Kay, Thank you, thank you, for everything! You are my earth angel. None of this tranquil existence and beautiful home would have happened without you and your perseverance and God's guidance." - Lesle & Doug
"Kay, Jason and I really enjoyed working with you! You made this process easy and enjoyable. Thank you for all of your help and hard work. We will definitely be sending everyone we know in Abilene your way." - Jaclyn Priest
To view Kay's IABS Form, click here.