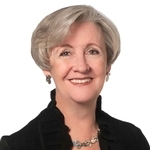 325-338-1198

325-338-1198 cell phone

KaySpiva@Yahoo.com
3382 S 27th St.
Abilene TX, 79605
Receive Email Alerts from Me
I have been in real estate business in Abilene since 1996 and for 9 years was the Broker/Owner of a residential real estate firm.
Recycling homes – one by one!?
Designations: Broker Associate, CRS, GRI, TRLP 
I became a licensed agent in Abilene in 1996, and obtained my broker's license in 1999.  For over 9 years I was the Broker/Owner of a local residential real estate firm. 
Activities with the Abilene Association of REALTORS® include serving in a variety of capacities including President for the Abilene Board in 2006. I worked extensively with a group responsible for bringing Texas REALTORS® Leadership Program (TRLP) to the West Texas Region. I received the CR Pennington Award (REALTOR of the Year) in 2008 from the Abilene Board which was especially humbling.
On the state level, I have served as a TREPAC Trustee, an active member of the Political Involvement Committee (PIC), Texas REALTORS® Board of Directors and as the 2019 – 2020 Regional Vice President.  This position serves on the Executive Board for TAR.
On the national level, since 2016, I have served as the Federal Political Coordinator (FPC) assigned to our congressman, Jodey Arrington TX-19.  The FPC position is appointed by the National Association of REALTORS® and it is a true honor to hold this position.
Abilene Texas has been my home for most of my life. I have served and supported numerous organizations in Abilene over the years and have a special fondness for the men and women serving in the Air Force and stationed at Dyess.  My husband and I served as honorary commanders until we served so long, the program graduated us out!  I am an active member of my church, having served as an elder several times.  
I am passionate about our community and the benefits that can be recognized for all residents by combining the financial generosity of many with the volunteer spirit of others. Together, the results are simply incredible!  The growth and opportunities here are remarkable and I enjoy the chance to share information about our amazing community with folks moving to our fine city.

Joining Stovall REALTORS® in February 2009 gave me the opportunity to concentrate more fully on Buyers and Sellers, using my years of experience to help them reach their real estate goals. It is a WIN – WIN combination for all involved!!!
To view Kay's IABS Form, click here.