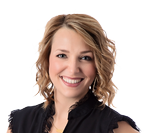 325-338-5795

325-338-5795 cell phone

GenaD@StovallRealtors.com
3382 S. 27th
Abilene Texas, 79606
Receive Email Alerts from Me
Being born and raised in the Abilene area, my husband and I are proud to call Abilene home and raise our two beautiful children here. I graduated from Texas Tech University with a degree in Business. For almost 10 years of my career I worked within the procurement and supply chain field in the wind industry, in Abilene and the surrounding rural areas of the Big Country. 
Buying or selling a home brings about many emotions and pressures for our clients, and I want nothing more than to help you make those transitions as smooth as possible. My entire career has been built on building and nurturing relationships. As a real estate agent, I'm elated to have an opportunity to do the same with the individuals and families in our community.


Professional Memberships: Abilene Association of Realtors, Texas Association of Realtors, National Association of Realtors 
To view Gena's IABS Form, click here.
Gena Dreistadt 's Listings