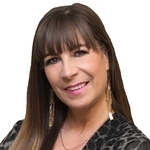 325-691-1410

325.864.3524 cell phone

PamP@StovallRealtors.com
3382 S 27th St.
Abilene TX, 79605
Receive Email Alerts from Me
I specialize in the Abilene area and promise to go above and beyond to serve you in all your real estate needs. 
Designations: GRI, MRP, LRS
I'm thrilled to announce my association with Stovall, Realtors. I chose Stovall because of their honesty and integrity within the real estate industry. I was born and raised in Fairfax, VA, but have been living in Texas for 14 years. Since I live in the Abilene area, I have in-depth knowledge of the area and experience with the needs of this small-town community. 

My background includes over 30 years of quality customer service in various career endeavors. As a flight attendant for 10 years I experienced all kinds of ups and downs, including situations involving a little stress and lots of excitement. It was my job to help people relax and show them confidence in any situation. 

As a real estate agent, I want to bring those same qualities in helping you find your dream home. Please think of me whenever you have any real estate needs. I will go above and beyond to bring you the best service I can. 
"By wisdom a house is built and by understanding it is established." Proverbs 24:3

Professional Memberships: Abilene Association of Realtors, Texas Association of Realtors, and National Association of Realtors
To view Pam's IABS Form, click here.
#14015230 | Single Family Home
#13982797 | Single Family Home
#14015305 | Single Family Home