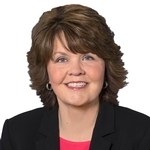 Anyone can sell you a house; I want to sell you a home!
I have been married to my wonderful husband and my best friend for over 32 years now and have moved all over the nation and overseas with him during his service in the United States Military.  I know first hand the stressors that uprooting your entire family and trying to get settled in a new area can cause and I would love to help you eliminate those from your moving experience.   
My goal is to help each family find the perfect home to suit their needs or the perfect family to fill their home.  Whether  you are selling your home, a first time home-buyer, temporarily assigned here or buying the last home you are planning on owning I would love to be your agent and to help make your move a smooth transition. 
Professional Memberships: Abilene Association of Realtors, Texas Association of Realtors, National Association of Realtors
-Kelly made the buying of our first home a breeze! We met her at an open house and instantly knew we would be in great hands with someone who understood our military needs. As first time home buyers we had a lot of questions, and she was there every step of the way with answers and perspective that kept us at ease. We will absolutely be recommending her to all our friends and can't thank her enough for making this process an enjoyable one that we'll remember forever.   -David Zachary Tolbert
-Working with Kelly was a great overall experience! She had a great knowledge of marketing & financing and was a lot of help with explaining documents. We recommend Stovall and Kelly Ranard or any of their realtors for their buying or selling needs.   - Don & Kendra Cobb
-Kelly was a pleasure to work with. Her knowledge of the market in Remington estates and surrounding areas resulted in a quick sale of our home. We were pleased with the handling of the multiple buyer situation and felt we received top dollar for out home. Thanks Kelly for a job well done.  -Kent and Sandy Lindsay 
-As first time home buyers, we were very nervous about everything. Kelly was amazing at giving us as much information as she could. We bought site unseen and the whole process with her went great. She went above and beyond our expectations. We absolutely love our new home and we are thankful for Kelly and everything she did to make it happen! - Meagan Pearce
-Kelly helped us with her knowledge of the area we were looking into buying. As first time buyers, she held our hand along the way and explained everything we were unsure of. Not only would I recommend her to everyone who is a buyer, we plan when our time comes to use her as our realtor for selling too! She is very kind and honest and for me that goes a long way in choosing the right business to work with. - Sophie Bamber Weinstein
To view Kelly's IABS Form, click here.